How Your Golf Club Can Reach More Local Golfers and Fill Your Tee-Times!
Like most golf clubs, you're likely always looking for ways to reach new local golfers outside of your regular patrons. This can become quite challenging, especially in geographical areas densely populated with golf courses - the choices almost seem endless when searching for our next tee-time. So, how can your club rise above this noise and attract more golfers automatically?
In this blog, we're going to show you a strategy that helped one of our golf course partners in Colorado reach over 4,200 local residents per week at a surprisingly low cost.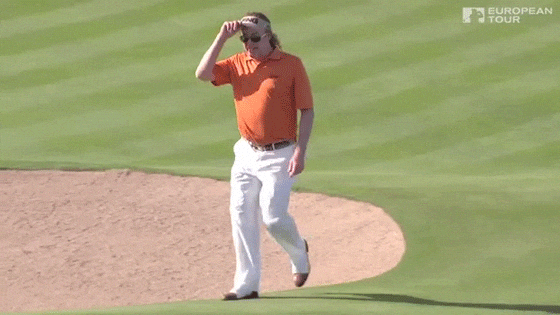 Get Social 📱🏌️‍♂️
The most effective and inexpensive platform(s) to reach local golfers on is social media. By leveraging popular social media platform (primarily Facebook and Instagram) you have the ability to publish content that can reach thousands of golfers without you spending a dime.
Here are a few tricks of the trade when leveraging social media for your golf club:
1. Only publish native content (see examples below)
2. Talk about the golfer & their experience more than you talk about your course
3. Publish highly valuable content - don't ask for anything
4. Use relevant hashtags (do your research)
5. Post on a regular basis (> 4x per week)
Beautiful Course + Beautiful Content 📸
We all know that every golf club's website needs photos/videos to show off the course before someone books a tee-time, however, many seem to put high-quality content on the back burner when it comes to social media. Why?
Your social media posts should reflect not only the beauty/challenge of your course, but your club's personality and culture. Here are a few examples of what well-executed social media content from a golf club looks like:
Notice that each of these images are in a format that fits properly on social media (i.e. square and/or vertical). Most golfers are going to find you on their mobile device, be sure that your content is "mobile-ready." Here are a few more examples:
Paid Social Advertising 📊
Let's face it, social media is crowded and it can be difficult to reach enough people to move the needle (even with great content). To circumvent the noise and guarantee you reach who you want, run targeted ads on social media. You can target people by interests/hobbies, location (down to the zip code or as little as a 1-mile radius around your course), and much more.
Social media advertising can get very complex, so we recommend enlisting a professional to help ensure results and maximize your budget. Speaking of budget, you can spend as little or as much as you want, there are no restrictions!
If you'd like to learn more about any of these strategies, shoot us a message - we'd love to help you get the ball rolling! (pun intended)
Or check out our golf club marketing solutions: HERE